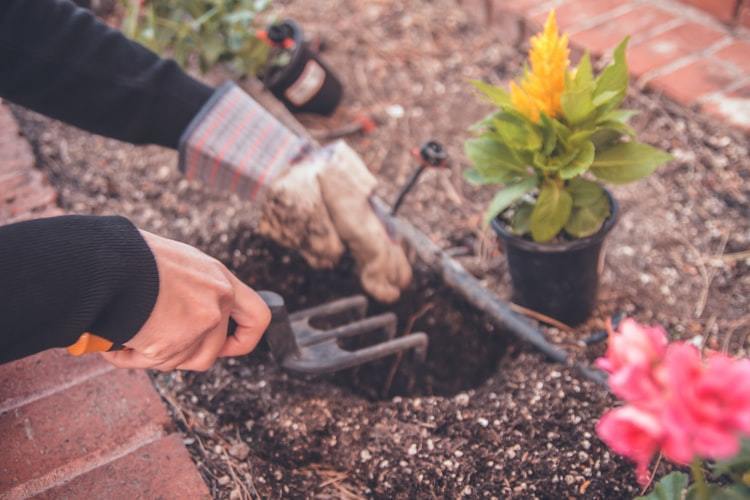 Some people consider gardening a sport. It may not be very competitive (unless you're competing with your neighbor), however, it does extract a physical toll, which therefore may make it a "sport" to serious enthusiasts. Digging, pulling weeds, adding mulch, and raking can make you feel the same as you would after you have had a hard workout at the gym, which means it is vital to use the following safety precautions to prevent injuries.
AFETY TIP #1 - WARM UP
Be sure to take a few minutes before your workout to warm up the muscles you'll be using. Take a short, brisk walk and then slowly start to stretch your shoulders, back, legs, arms, and wrists. If you need help, be sure to consider these two stretches:
Wrist Flexor Stretch
Corner Pectoral Stretch
SAFETY TIP #2 – USE CORRECT POSTURE
Back pain is something most gardeners have in common, so try to be mindful of your posture at all times, whether you're standing or kneeling. When you are lifting anything, be sure to bend your knees and keep your back straight. Try to imagine that your spine is attached to a broomstick. Make sure you do not bend at your waist or twist your torso. Try to keep the load you are carrying somewhat close to your body.
SAFETY TIP #3 – SWITCH UP YOUR TASKS
Try to have a few tasks every so often so that you are not consistently in the same position for a long period of time. Keep moving around and stretch in between tasks to help stop stiffness and improve your circulation.
SAFETY TIP #4 – USE THE RIGHT TOOLS
Using a rake that is too short for your height, will mean you will have to bend over excessively and cause yourself some back pain. If you need to bend down constantly, think about purchasing kneepads or a mat.